As mobile devices become more popular for gaming, developers are under pressure to create games that can be played on multiple platforms. To do this, many developers are turning to cross-platform development, which allows them to create a single game that can be played on multiple devices using the same code base.
Is it the same case when it comes to one of the best co-op games, A Way Out? Let's find out together, and start with knowing more about this game.
About A Way Out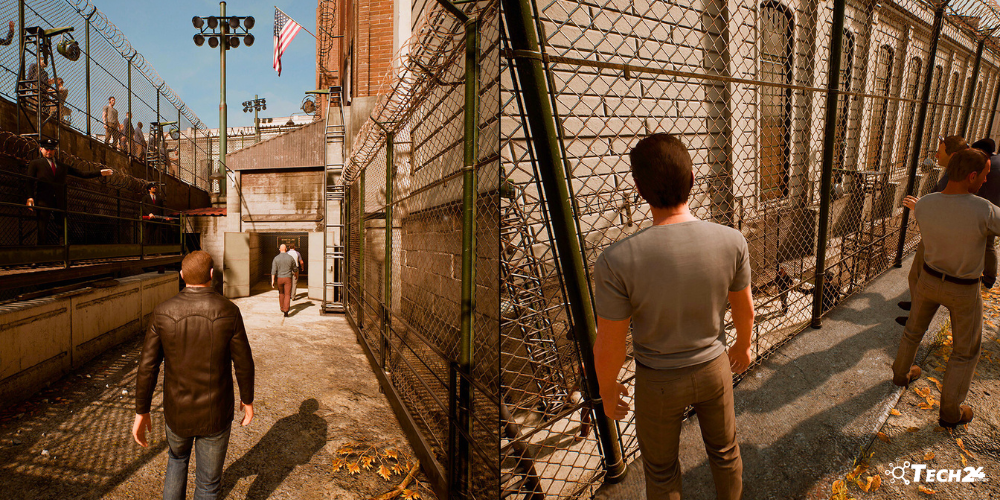 Have you ever wanted to make your own escape from prison? No one wants to be locked up, but everyone's definitely looking for ways out of this situation, as the game says.
It's about two inmates named Leo and Vincent breaking out of prison. To be able to carry out their mission, both need to work together in edgy circumstances. Each of them undergoes thrilling moments such as distracting guards, the theft of items, crawling into vents, and so on.
A Way Out is a product of Hazelight Studios, distributed by Electronic Arts. It's the second video game by Josef Fares after Brothers: A Story of Two Sons.
It's a cooperative game requiring two individuals to play it at the same time. This is one of many characteristics that distinguish it from the rest of the multiplayer games that are available on the market.
Supported Platforms
The game was made available on the following platforms on 23 March 2018:
Microsoft Windows
PlayStation 4
Xbox One
A Way Out As A Cross-Platform
Unfortunately, A Way Out isn't a cross-platform. Cross-platform play between different platforms, consoles, or PCs is not supported by this game. So if you are using another gaming system, you may not be able to play A Way Out's multiplayer mode with a friend.
The goal of cross-platform gaming is to allow users to play across a variety of devices, without having to transfer platforms. Although A Way Out provides an excellent single-player and multiplayer experience, it is not cross-platform because you cannot share your screen with other platforms.
However, given that the game is developed primarily for consoles and PC platforms, it's very likely that a cross-platform release will be available at some point after the game's initial updates.
Related Article: Does The Division 2 Support Crossplay?
Requirements For Cross-Platform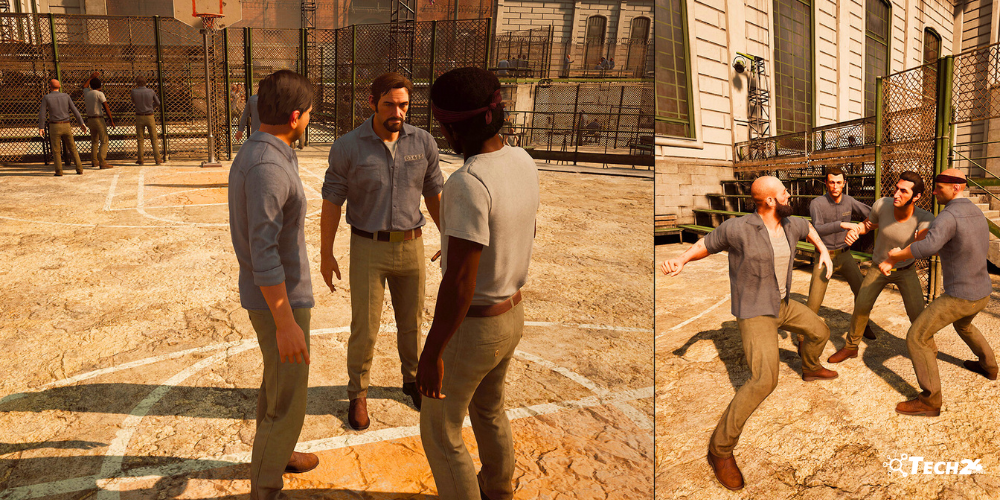 It's not as easy to create Crossplay in a game as it seems, and the creators must take into account a number of factors. The conditions in which games can be played on different platforms shall be as follows:
Matchmaking:
To ensure the smooth running of the matchmaking process, it must be possible to have enough players actively participating in a game at all times.
Gameplay Performance:
No matter how many people are in the room, gaming should be maintained at an unchanging frame rate. Moreover, it is dependent on the number of inputs each player makes at once.
Balance:
This is a key game mechanic, due to the competitive nature of video games. If players from various platforms engage in competition, the equilibrium can no longer be maintained. Moreover, it would take months of development to optimize the game and have it function for all players' combinations.
Technical Challenges:
Despite the enormous effort involved, there are technical obstacles to crossing platforms for gaming. For example, the delay between pressing the controller button, the command being executed, and transmitted to other devices is the input latency.
Compatibility:
Compatibility problems are constantly encountered, since some hardware may not work with other equipment or gadgets running on different operating systems. Despite all the modifications or configuration changes made to each device, games require a team of coders to keep it running.
Is A Way Out Cross Play Between PC And PS4/PS5?
A Way Out isn't a multiplatform thing, for the PC, PS4/PS5, or either. Multiplayer on Windows and PS4 can not be played. In other words, if you want to play with a PS4, you both need a PS4. Moreover, there is no chance of any official notification of the Crossplays anytime soon.
A unique split-screen cooperative mode allowing two players to be played on a single screen, is available in the game "A Way Out." The developers have created this feature so that it is easy to invite your friends when you want to play together.
Also Check Out This Guide: Is Marvel's Avengers Crossplay?
Is A Way Out Cross-Compatible Between Xbox One and PS4?
A Way Out isn't compatible with cross-platform play from PS4 to Xbox One. This is because A Way Out is a single-platform video game. Both players have to use an identical gaming platform in order to play with each other.
In this case, A Way Out can only be played on PS4 or Xbox One, not both. To play A Way Out with a friend, both players need to be on the same platform. So, if one player is on PS4 and the other player is on Xbox One, they will not be able to play together.
Can Players On PC And Nintendo Switch Play A Way Out Together?
No, there's no cross-platforming between the Nintendo and PC versions of A Way Out. Consequently, it is not possible to play simultaneously on both platforms. That's because the Nintendo Switch version of this game has not yet been released and is not available for Switch users.
Sadly, it will not be available on the Nintendo Switch for a very long time since Hazelight Studios has no plans of adding him to any other platforms.
Does A Way Out support cross-generation play between PS4 and PS5?
The answer's no again. On a number of platforms, A Way Out is not compatible with PS4 and PS5. As a consequence, if you're playing the game on PS4, you can't play it against someone using a PS5 or another device.
Also important is to note that players from different platforms are impossible to match in cross-platform games, which tend to run on the same servers. Such as, hundreds of people play the 'A Way Out' game on the Internet, and they all interact with each other as random players who play that game by themselves.
Is A Way Out Cross-Play Between Xbox One and PC?
No, playing across platforms from the Xbox One to a PC is not supported by A Way Out. If you're using an Xbox One, you can't partner with a friend who owns a PC.
The two players must use a common game platform in order to play A Way Out together. Therefore, you will need to switch platforms or persuade your friends to do so if you want to play this game with them.
Final Thoughts:
A Way Out was developed as a single-platform game for consoles and PCs only. You will not be able to play this game with other players on the Xbox Series XS or any of the latest generation consoles if you have an Xbox One. On PS5, it's easy to access this game. Any of these platforms can be used to play A Way Out.
A Way Out was not intended to be compatible across platforms at all by Hazelight Studios. This makes users unable to alternate between playing with friends or random players on different platforms. You can play the entire game on a split-screen with each player able to use different controllers.
We don't know what's going to happen in the future, but we know that A Way Out is a great game for players who enjoy cooperative play. Players should enjoy this game within their respective platforms until the date when crossplay is introduced for this game.