Jump Force is a crossover fighting game that brings together characters from various manga series, such as Dragon Ball, Naruto, One Piece, and Bleach. The game's mechanics and style are heavily influenced by the Dragon Ball Xenoverse series, and it features a wide range of characters with unique fighting styles, abilities, and special moves.
The game has become increasingly popular since its release, leaving many gamers wondering if it is cross platform in 2023. Cross platform gaming allows players on different systems to play together, regardless of what device they are using.
So if you are a fan of Jump Force and have the same question, then this piece of information is for you. In this article, we'll answer "Is the jump force cross platform?" in detail and give an analysis of what it takes to go from one console to another with ease.
Jump Force Game Quick Introduction
Jump Force is a highly anticipated game developed by Spike Chunsoft and published by Bandai Namco Entertainment. The game was released on February 15, 2019, on PlayStation 4, Xbox One, and Microsoft Windows. On August 28, 2020, the Nintendo version of jump force was released.
This action-packed game combines beloved characters from popular anime and manga series. The game features a 3-on-3 fighting system, allowing players to strategically choose their team of fighters to take on opponents in exhilarating battles.
With its impressive graphics and diverse roster of characters, Jump Force is sure to thrill both anime and fighting game enthusiasts alike. Fans of these series will undoubtedly be excited to see their favorite characters rendered in such a visually stunning style.
Game Play
Jump Force is a thrilling 1-v-1 video game that features an epic roster of beloved anime characters in stunning graphical detail. The game mechanics allow players to engage in fast-paced fights with unique combo systems that require strategic thinking and quick reflexes.
The controls are intuitive and responsive, allowing for a seamless and engaging gameplay experience. Combining this with the exciting storyline and dynamic locations makes Jump Force an unforgettable game that is sure to appeal to fans of the genre and beyond.
Is Jump Force Cross Platform In 2022?
Unfortunately, as of 2023, Jump Force is not cross platform. The game is only available on PlayStation 4, Xbox One, PC, and Nintendo Switch. Players on different devices are unable to play together. However, players are able to play online against other gamers who have the same device/console as them.
While cross platform gaming is an exciting prospect for many gamers, it is important to note that not all games have this capability, and it is ultimately up to the developers to decide whether or not to implement it. For now, Jump Force remains limited to players on the same system.
Reasons Why Jump Force Isn't A Cross Platform?
Jump Force is one of the most popular fighting games in the market today. With its impressive graphics and iconic characters, it has gained a massive fan base all around the world. However, players have been wondering why Jump Force hasn't gone cross-platform. Well, we dive deep into the technicalities of the game and explore the reasons why it hasn't gone cross-platform. So, take a look:
1. Multiple Issues
Every version of the game has its own set of issues specific to the platform it is released on. These issues can differ from frame drop issues on consoles to performance issues on PCs.
If the game where to go cross-platform, the developers would have a lot of technical issues to sort out to ensure that the game runs equally smoothly on all devices. This could result in a lot of time and expenses added to the developer's budget, which wouldn't be ideal.
2. Not Able To Save Progress
Gamers won't be able to track all their progress across multiple devices, which means it won't be good for everyone involved.
Players are used to tracking their progress in the game through different platforms or devices. However, if the game goes cross-platform, it won't be possible to track progress across different devices.
This means that players using different devices to access the game may have to start from scratch, losing all their progress. This can be extremely frustrating for players and could result in a backlash from the gaming community.
Related article: Is Hell Let Loose Cross-Platform? Here's What You Need to Know
3. Security
The cost of developing a cross-platform game is much higher than for a single-platform game. To create a game that runs smoothly across devices, the developers need to invest in additional resources like advanced hardware, software, and servers.
This could mean that a game that is already well received would become too expensive for any more development costs. It is the developers' job to keep the game updated, but the added cost of going cross-platform is too high for most.
4. Cost
Hackers are always on the lookout to exploit vulnerabilities in games. This is one reason why developers must take extra precautions to make sure that the game is secure. If the game went cross-platform, there would be more vulnerabilities for hackers to exploit.
This can lead to the theft of personal information and cheats that could potentially ruin the game's experience for everyone.
Is Jump Force Cross Platform Between PC And PS4?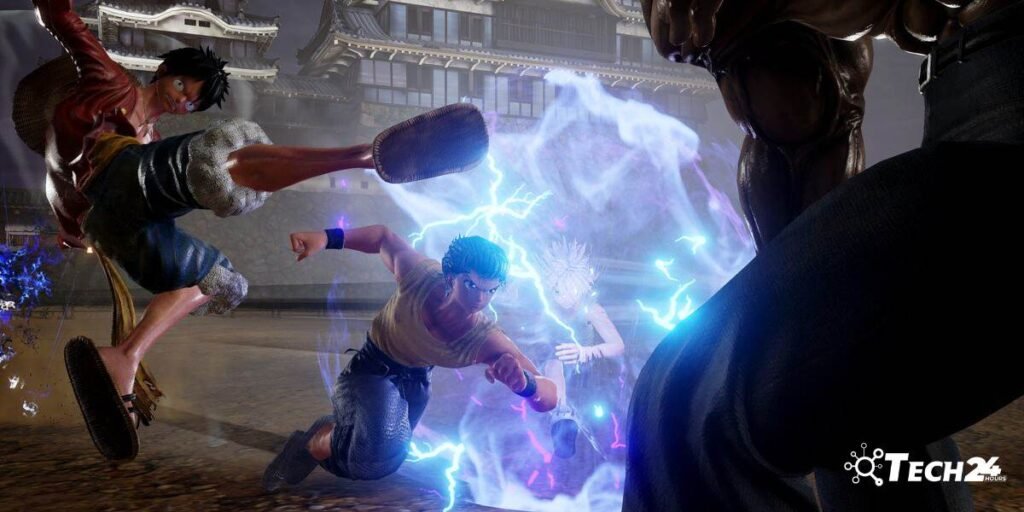 No, at this moment, Jump Force is not cross-platform between PC and PS4, but players can enjoy the game on both platforms individually.
While it is not possible to play cross-platform, the game still provides a thrilling experience on each platform, allowing players to choose the one that best suits their needs.
Is Jump Force Cross-Platform Between PC And Xbox One?
No, the game does not have full cross-platform capabilities, meaning that PC players cannot play with Xbox One players online.
Despite this limitation, Jump Force is still an incredible fighting game with a vast roster of popular anime characters. So, whether you play on PC or Xbox One, it's surely a game that is worth checking out.
Is Jump Force CrossPlay Between PC And Nintendo Switch?
Jump Force is an action-packed fighting game that brings together some of the most iconic anime characters from popular series. However, when it comes to cross-platform playability, there seems to be a bit of a disconnect.
Unfortunately, Jump Force is not cross-platform compatible between PC and Nintendo Switch. While the game is available on both platforms, players on these two systems won't be able to play with each other.
Related Article: Is BO3 Cross Platform? All You Need to Know 2023
This is because each platform operates on a different architecture, making it difficult for developers to create one seamless, cross-platform experience.
While it's a shame that players and friends won't be able to challenge each other across platforms, there is still plenty of thrilling action to be had within the boundaries of each system.
Is Jump Force Cross-Platform For Xbox And Nintendo Switch?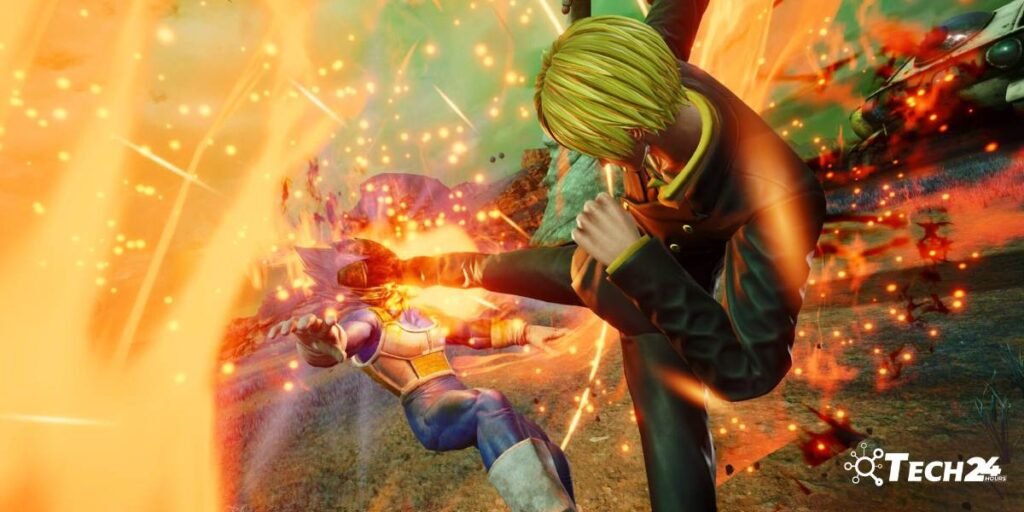 No, Jump Force is incompatible with crossplay between Xbox and Nintendo Switch. Nintendo Switch and Xbox players are confined to playing only with other players on the same platform.
This is because both Xbox and Nintendo Switch utilize different servers and network systems. Nevertheless, Jump Force still provides a thrilling fighting experience for fans of the anime genre, even if cross-platform play is not available for all platforms.
Is Jump Force CrossPlay For PS4 / PS5 And Xbox One?
Sadly, one of the most loved games "Jump Force" doesn't have a cross-platform option for PS4/PS5 and Xbox One.
While it's available on both consoles, players on PS4/PS5 can only play with other PS4/PS5 gamers, and players on Xbox One can only team up with other Xbox One players.
Despite this limitation, the game is still worth diving into to unleash your inner anime hero or villain. With a plethora of beloved characters from various popular manga and anime franchises, there is no shortage of battles to be had.
Is Jump Force Cross Platform Between PS4 And PS5?
If you're asking whether it is jump force on PS5 and PS4, then the answer is a resounding yes! Jump Force was one of the titles that made the jump from the PS4 to the PS5, and it did so quite seamlessly.
This means that players on both platforms can battle it out with one another to their heart's content. Whether you're a seasoned veteran or a newcomer to the world of Jump Force, you can rest assured that you'll be able to find a match on either console.
So dust off your controller, get your game face on, and prepare to duke it out with players from all around the world
Conclusion
When it comes to playing Jump Force, it is immediately clear that the game has a wealth of features and an incredibly detailed setting. However, despite the game's appeal across multiple platforms, it is not a cross-platform title. With this in mind, fans of the game who use different platforms were left unable to enjoy their favorite title with friends on another system.
Though players using PS4 or PS5 may be able to take advantage of cross compatibility between those systems, for other gamers the only way to play together is if both parties are using the same platform. This can make gaming with friends on different systems difficult and may stop some gamers from being able to join in.
FAQs
Who is the developer and Publisher of the game?
Spike Chunsoft is the developer and Bandai Namco Entertainment is the publisher.
Is Jump Force cross-progression?
No, Jump Force doesn't offer cross-progression. This means if you play the game on PC and decide to switch to PlayStation, all your previous performance will be over and you have to start from the beginning.
 Is Jump Force cross-generation?
 Jump Force is indeed cross-generational! Whether you're rocking a shiny new next-gen console or sticking to your trusty old one, you can join in on the action and experience all the thrill and excitement Jump Force has to offer. 
What does cross-progression mean?
Cross-progression is the way of the future for gaming. It means that you can start playing a game on one device and then pick up where you left off on another device, seamlessly. It's a game-changer for gamers who don't want to be tethered to their PC or console all the time. Cross-progression allows you to play your favorite games on the go and not miss a beat in your progress.