The game Elden Ring is an action-packed role-playing experience developed by FromSoftware and brought to the world by Bandai Namco Entertainment. This game is set in a mystical realm known as the Elden Ring, which is kept intact by a magical artifact of the same name. As a player, you have control over a character that you can customize.
The challenge is to explore the world, undertake quests, and defeat enemies to advance through the captivating storyline.
Elden Ring has received a lot of praise from all corners of the world for its difficult gameplay, detailed backstory, and immersive world. The game has a substantial player base due to its enormous success and being crowned the Game of The Year at the Game Awards. Many of these players, of course, would like to experience this exciting game with their friends. But our question is still there – is Elden Ring cross-platform?
If you are wondering about the possibilities of crossplay or cross-platform features in Elden Ring, you are in the right place. We're about to delve into everything there is to know about this aspect. 
Is Elden Ring Cross-Platform?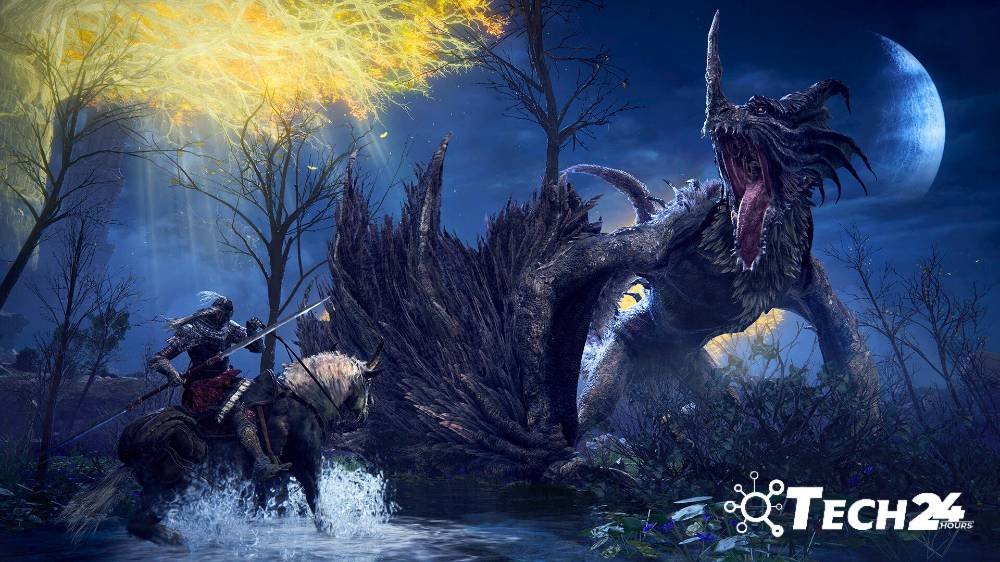 Elden Ring isn't set up for crossplay right now, so you can't play with friends using different game systems. You can play with others using the same type of console, but more on that later. It can be played on many systems, like PC, Xbox One, Xbox Series X/S, PS4, and PS5. But it's tough to have all these game systems.
FromSoftware, the game's creators, haven't talked about adding crossplay, so it may not happen. But they might surprise us in the future!
The game is already a big hit for FromSoftware, so they might think about adding crossplay later. We really like the multiplayer part of the game and it's a letdown that we can't play this amazing game with our friends.
Cross-Generation Feature of Elden Ring
Cross-Gen is a special type of crossplay that only works within the same console family. This means players on Xbox One can play with those on Xbox Series X|S, and the same goes for PlayStation 4 and PlayStation 5 players. This is an option in Elden Ring so that you can play with others, just not across different console types. However, if you're using a PC, you're out of luck.
While it's not full crossplay this amazing game but it's still something. You're not completely stuck playing with only people who have the same console as you. So, having some options is always better than having none at all!
Is Elden Ring Cross-Platform Between PC And Xbox?
Sadly, PC and Xbox players can't enjoy Elden Ring together. We can't change this situation. We hope that the game's creators might have some good news in the future.
Is Elden Ring Crossplay Between PC And PS4/PS5?
It's disappointing that even one of the most popular games of 2022 doesn't offer crossplay between PC and PS5 or PS4. However, there's a bright side. Players on PS4 and PS5 can team up and enjoy the game together.
Is Elden Ring Cross-Platform On PS4 And PS5?
The good news about the game is that crossplay is possible between PS4 and PS5, thanks to the game developers and other teams. So, if you're a PS4 player, you can still team up with a friend on PS5. The same holds for Xbox gamers; those on Xbox One and Xbox Series X/S can also join forces.
Is Elden Ring Crossplay On Xbox One And Xbox Series X/S?
Yes, players on Xbox One and Xbox Series X/S can team up in this action-packed game. Plus, the game provides a free upgrade to the current generation within the same console family. So, even using an older console, you can still enjoy the game without a hitch.
Conclusion
While Elden Ring may be a bit disappointing that it doesn't support cross-platform play, it does provide cross-generation play within the same console family. That's a feature many players will find enjoyable. The beauty of its immersive storyline, challenging gameplay, and rich lore is that it provides an enjoyable experience whether you're playing alone or with a friend from the same console family. The lack of traditional crossplay support doesn't take away from the fact that Elden Ring is a game worth exploring, so get ready for the adventure that awaits you!
FAQs
1. How does Multiplayer work in Elden Ring?
Elden Ring's multiplayer feature allows players to summon others through signs left within the game. It's like leaving a message for another player to come and join you. Moreover, players can invade each other's games for a bit of Player versus Player (PvP) action.

2. Will Elden Ring ever have a cross-platform play? 
While there is no definite answer to this question, one thing is clear: players looking to enjoy it with their friends can do so via cross-generation play. This feature allows consoles from the same group, such as PS4 and PS5 or Xbox One and Xbox Series S/X, play games together.

3. What is Elden Ring Multiplayer?
The multiplayer aspect of this game allows players to connect with others within their console family, opening doors for cooperative adventures or Player versus Player (PvP) battles. It adds extra fun and thrill to the game experience.